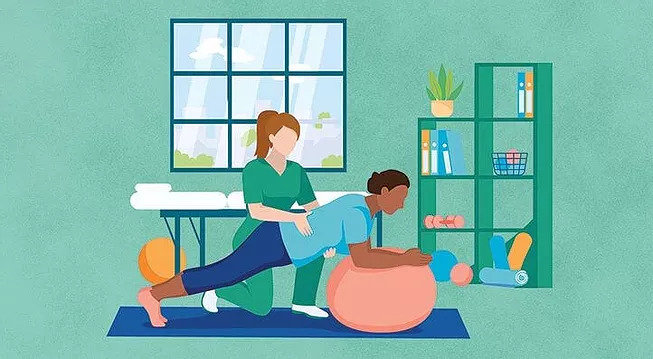 Do you frequently suffer from hip pain? Then it would help if you had proper treatment to reduce your hip pain.
At Pragati Physiotherapy Clinic, we determine the cause of your pain and help relieve the pain. We provide efficient and reasonable physiotherapy for hip pain in Delhi.
Dr Vinay Verma established the Pragati Physiotherapy Clinic in 2012. His goal is improving the patient's health and help them to live a pain-free life. We at Pragati Clinic, have treated 5000+ patients having aching conditions through various physiotherapies.
We provide unique and effective treatments that focus on the optimum performance of the body. These treatments enhance posture and mobility of your entire body.
How does physiotherapy help relieve hip pain?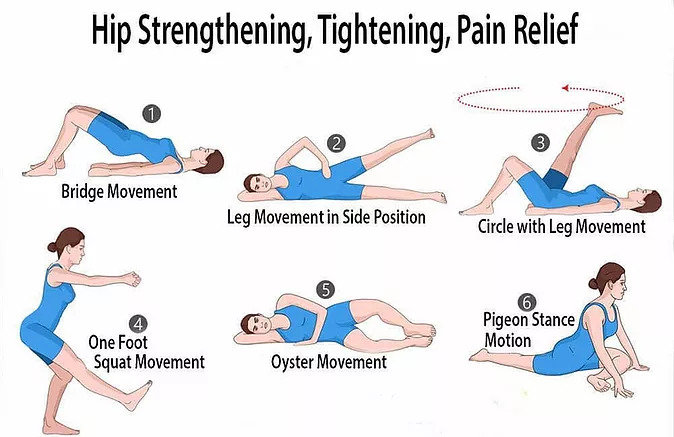 Physiotherapy is one of the best and efficient methods for treating hip pain. With training and experience, physiotherapists to treat hip osteoarthritis and patients with hip replacements.
Fortunately, physiotherapy can provide relief for people with hip pain.
It can help by focusing on stretching the hip and knee muscles and doing a variety of exercises such as squats, deadlifts, push-ups and pulling. If you are with a physiotherapist or undergoing treatment, you can get pain relief when you go home.
Why choose Pragati Physiotherapy Clinic for hip pain treatment?
The Pragati Physiotherapy Centre is equipped with the latest medical infrastructure for treating hip pain.
Dr Vinay Verma, an experienced physiotherapist who can help you get a head start in recovery and return to the pre-injury status.
Our physiotherapist will determine what is causing your hip pain and will create a treatment program that can help heal it.
Our physiotherapists will also test you for other, more severe conditions that could cause lateral hip pain and determine whether they cause hip pain.
We have helped many patients overcome hip pain, and we work to help you achieve pain relief and return to your routine.
We would be happy to initiate a comprehensive treatment and exercise with you to manage your hip pain, increase mobility and give you a good feeling again.
What to expect in the first session of physiotherapy for hip pain treatment?
When you see a physiotherapist, you can expect to undergo a thorough physical examination, including a quick diagnosis of your knee, hip and hip joints.
During the first conversation with your physiotherapist, there will be a brief discussion about your history of hip pain and your current condition.
Your physiotherapist will perform a gentle scan of the hip and knee. And then the hip and knee on the right side of the body. This examination can also help to find out what causes the pain.
Once your physiotherapist has isolated the cause of your hip and knee pain, they can prescribe techniques that help you feel and move more like your older self.
Your physiotherapist can use hands - in techniques to reduce pain in the hip and knee, including stretching exercises and a variety of massage techniques. They can teach you the proper movement technique to protect your joints and relieve arthritic pain.
To relieve hip and knee pain, your physiotherapist can also teach you exercises which you can do at home to correct your posture, such as yoga, running, walking or other activities.
What are the benefits of physiotherapy for hip pain?
Physiotherapy offers various benefits to patients with hip pain:
Physiotherapy is a natural and safe method of relieving pain.
It improves range of motion by enhancing health and body function through targeted techniques.
It increases the strength and stability of surrounding muscles by potentially reducing pain and prevention of future injuries.
​
If you suffer from hip pain, you can arrange an appointment with Dr Vinay Verma for a physiotherapy session.
Frequently Asked Questions
Who are the right candidates for physiotherapy?
The right candidates for physiotherapy are:
Post-surgery patients.
Individuals with mobility dysfunction.
Anyone with a recent injury.
Immobilized patients.
2. How many sessions of physiotherapy should one require?
The number of physiotherapy sessions depends on the type of condition and the health status of the patient. Mostly a minimum of ten sessions is helpful.
3. How long can a physiotherapy session last?
A regular physiotherapy session lasts for around 45 min to 1 hour.