If you are looking for the best physiotherapy treatment for your joint pain, then you have come to the best place.
Visit Dr. Vinay Verma at Pragati Physiotherapy to get freedom from your joint pain. We provide the premium quality physiotherapy treatment to ease your joint pain in Narela, New Delhi, at an affordable cost.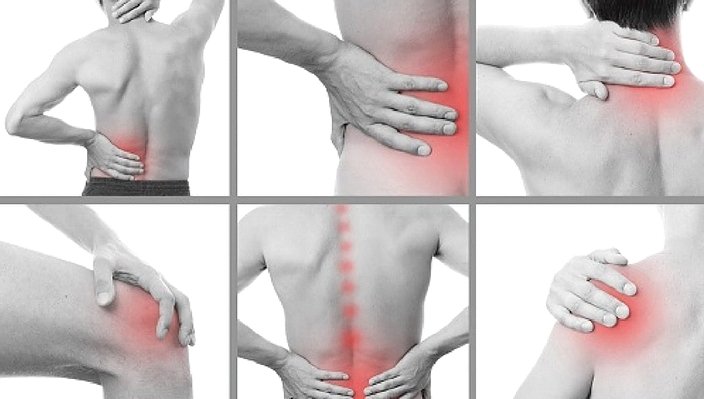 Joint pain can be a cause of a nightmare for everyone. It is so severe that you can become immobile for your whole life. The reason behind all your joint pain is not the same. However, Physiotherapy can be significantly beneficial for any joint pain.
We at Pragati Physiotherapy Clinic are providing the most modern and international standard treatment to our patients. We aim to bring back the smile on your face that you have forgotten due to joint pain.
Hence, we diagnose all our patients with due diligence and care. Only then we come up with the most suitable solution to solve your problem. All our treatments are customized according to the requirements of our patients.
BOOK AN APPOINTMENT
What is joint pain?
Joints are the connections of your body parts, mainly the bones. It helps you in providing support during your movement of the body. Whenever you feel discomfort in your joint, ranging from mild to severe pain, you suffer from joint paint.
It may go away, can last for a prolonged period, or go away after a few days. But the situation it brings hampers your daily life.

The reason behind your joint pain can include damage to the joints from any disease or injury.

Now let us understand some common causes of joint pain:
Arthritis: One of the main reasons for your joint pain is arthritis. Two main types of arthritis are responsible for your joint pain. These are rheumatoid arthritis and osteoarthritis. Osteoarthritis is prevalent in adults. The disease develops slowly and affects your joints like-
However, women are more prone to develop rheumatoid arthritis. It can make your joints very week and destroy the standard shape over time. It causes severe pain, fluid build-up in the joints, and inflammation.
​
Other causes: Along with the grounds as mentioned above, there are few more reasons which are liable for your joint pain like-
Inflammation of the cushioning pads around joints
Lupus
Gout
Certain infections (influenza, hepatitis, etc.)
Breakdown of cartilage in the knee cap
Trauma
Inflammation of tendons
Obesity
Cancer
Osteoporosis
Fibromyalgia
​
Symptoms of joint pain:
The symptoms of joint pain are as follows:-
Swollen joint
Redness and tenderness around your joints
Severe pain for at least three day
High fever without flu
Along with all these, you may experience severe specific issue also:-
Joint deformity
Immobile joints
Serious injury
Diagnosis of joint pain:
We at Pragati Physiotherapy Clinic perform a thorough examination of your joint pain for diagnosis. Here, we ask you a few specific questions related to your joint pain.
It will give us the lead to identify the original cause of your problem. After that, we will ask you to undergo an X-ray of your joint if it is necessary. To know more contact us now.
Physiotherapy treatment for Joint pain:
Physiotherapy treatment can work for your joint pain very helpful. It includes a certain kind of exercise, soft tissue massage, joint mobilization, stretching, hot or cold therapy, and dry needling. Followings are few treatments for joint pain.
Knee physiotherapy: Knee physiotherapy is required when you suffer from inflammation in your knee area. It includes a few specific exercises, joint mobilization, hot and cold therapy, etc. Even physiotherapy for osteoarthritis is also helpful to treat your joint pain around the knees.
Frozen shoulder: It is a type of inflammation in your shoulder that makes your shoulder movement immobile. Physiotherapy treatment for frozen shoulder is a very effective way to get rid of joint pain. Here, dry needling, joint mobilization, and soft tissue massage can help you.
Ankle pain: People who are physically active and involved in sports are prone to develop ankle injuries. Even people who are suffering from obesity or having injuries in their ankles can generate pain. Here also, physiotherapy can play a crucial role in recovery from pain.
Injury in the sacroiliac joint: This kind of pain arises out of sudden injury and accident. The best remedy to get relief from sacroiliac joint pain is sacroiliac joint physiotherapy.
Along with all this, physiotherapy can help you to get rid of neck pain, back pain, wrist pain, lower back pain, and all other joint pain.
Frequently Asked Questions:
Is physiotherapy helpful for joint pain?
Yes, physiotherapy can be very beneficial for your joint pain. But if surgery is mandatory, then there is no other option than physiotherapy.
2. Can I get benefit from immobility?
Yes, physiotherapy can benefit you from immobility also.
3. How long will it take to see the result?
Physiotherapy is a process that works differently for every person according to their requirements. As a result, the duration of time is also different for every person. There is no hardcore rule related to time duration.