Welcome to Pragati Physiotherapy Clinic!
Pragati Physiotherapy Clinic offers the best physiotherapies for a sports injury in Narela Delhi. We provide relief to the patients who are unable to move a part of their body due to certain injuries. The reason for their injury can be a sudden accident or any other diseases.
We offer a very effective treatment which focuses on increasing the rate of performance of your different body parts. It helps in enhancing your posture and mobility as well. Eventually, it improves your health and gives you the freedom to be active.
We are well equipped with tools and techniques according to modern medical standards. We provide relief to our patients with innovative methods.
The role of sports physiotherapist
Sports physiotherapists are professionals who treat sports enthusiasts by preventing and managing injuries resulting out of exercise and sports activities.
They treat people of all ages and levels of ability. They provide evidence-based excellent treatments which are safe for their clients.
Along with this, they promote an active lifestyle to help individuals to improve their health. Further, they provide advice on techniques for avoiding injuries. They treat numerous painful physical problems related to sports.
Sometimes you need additional help along with the clinical treatment to solve your problem. Here comes the need of sports physiotherapist.
They use special types of equipment along with their stretching and massage techniques to help their patients regain muscle strength.

What are the various types of sports injuries treated at Pragati Physiotherapy Clinic?
Tennis elbow physiotherapy
Excessive use of forearm triggers tennis elbow. Anybody can suffer from this who is highly active in using forearm muscles.
People who play badminton and squash are prone to get affected by this. Other than these, people who are involved in carpentry, woodcutting, painting and additional manual labour can suffer from tennis elbow.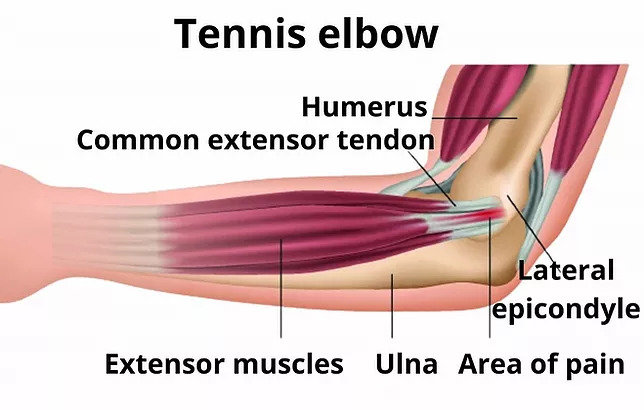 To get rid of this situation the following physiotherapy treatments can help a lot:
Stretching
Joint mobilisation
Soft tissue massage
Hot or cold therapy
Shoulder physiotherapy
Shoulder physiotherapy is one of the most common physiotherapy treatments for shoulder pain. People with active sports participation are more prone to get shoulder pain. You may suffer from shoulder pain due to muscle cramp while doing exercise also. The pain can be related to both muscles and bones.
​
Our physiotherapist will identify find the cause of your pain and after proper examination will suggest the best treatment.
The treatment will include different types of massages, joint movements and few exercises. They can use hot and cold treatment also with specialised tools for pain relief.
Low back physiotherapy
People who are highly active in sports often develop low back pain at any point in their life. These injuries cause unbearable pain in the lower back portion, which starts below the ribcage. The pain can be so intensive that it disrupts your daily work.
​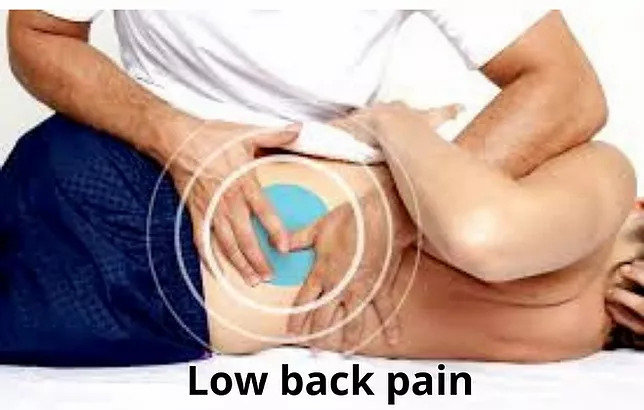 The reasons can be ​
Strains
Disk injury
Sciatica
Spinal stenosis
Arthritis
​
In the above situation, physiotherapy can be the most effective option. Our physiotherapist will give you specific massages, stretching and exercise to solve the problem.

Leg or calf physiotherapy
Leg or calf injury is very common to athletes. Activities like high-speed running or walking, exercise like weight training can attract this kind of pain. It can pause your daily activities and force you to stop your movement. In certain cases, it increases the chances to be immobile due to unbearable pain.
The treatment of calf pain can be solved with physiotherapy depending upon the type and cause of pain.
If it is a localised problem, then treatment will include,​​
Mobilisation
Massage
​
If the problem is beyond localised, then you may need the treatment in other parts of your body also.
Benefits of sports physiotherapists
It can prevent further injuries
Promotes relaxation
Makes your muscle and joints flexible
Treats injury
Gives relief from pain
Why choose us?
We at Pragati Physiotherapy Clinic, provide the best sports and spinal physio treatment. During the examination, we assess flexibility, stability, mechanical and neuromuscular functions of your body to reach to the root cause of your problem.
We provide customised treatment that helps to build your health and wellbeing. We are committed to our patients to give them the premium quality physiotherapy treatment at an affordable cost.
Till date, we have treated more than 5000 patients and brought their smile back to their faces.
Frequently Asked Questions
What is the cost of sport physiotherapy treatment?
The cost is not fixed. It varies from patient to patient and treatment to treatment. Book an appointment with us to know about your treatment plan along with the price.
2. Do I need a doctor's referral?
Doctor's referral is not compulsory for getting treatment from sports physiotherapist.
3. How many visits do I need to get a total cure?
The number of visits is highly variable. It depends on your condition, past medical history etc.
4. Is sports physiotherapy for me?
Any person who actively takes part in sports and exercise can have joint and muscle injury. As a result, they will require specific treatment other than surgery or medicines. In that case, Sports physiotherapy is the best choice.